`
The Open Security Summit 2018 is focused on the collaboration between Developers and Application Security.

Using the same model as the previous OWASP Summits, this 5-day event will be a high-energy experience, during which attendees get the chance to work and collaborate intensively. This is not a conference with uni-directional presentations. Every thoroughly prepared working session is geared towards a specific Application Security challenge and will be focused on actionable outcomes.

If you care about Application Security and want to collaborate with the key players in this industry, this is the event to be at.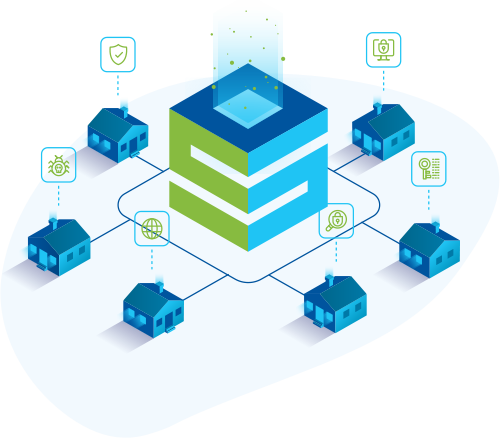 Why Attend
The summit will bring together leading figures from OWASP, security, development, government agencies and vendor companies.
Collaborate in working sessions to tackle some of the hardest security problems we are facing in 2018 and create actionable solutions.

Connect with like-minded individuals who are passionate about AppSec, get chatting over breakfast, lunch or dinner, during summit activities, or at the end of summit party.
Take advantage of the unique summit venue at Woburn Forest Center Parcs, an environment designed for maximum geek-time, synergies and collaboration.
Previous Summit's
Building on the legacy of the
2008
and
2011
Summits in Portugal, the
OWASP Summit 2017
moved to its current home of Woburn Forest Center Parcs, in Bedfordshire, just one hour from London.
With 16 tracks and over 170 working sessions, the Summit saw collaborative working, fantastic team dynamics, long days, and longer nights. The 200+ participants, both attending in person and remotely, produced some exceptional tangible outcomes, including the
Mobile Security Testing Guide
.
The outcomes also included improving the
OWASP Threat Modelling pages
,
the Application Security Guide For CISOs
and
Security Playbooks Diagrams
.
Teams also looked at how best to visualise the information contained in a
playbook
, building a
lightweight (bottom up) threat model
and the
Future of Privacy
.
Details of all the
2017 outcomes
are available via the OWASP Summit 2017 website.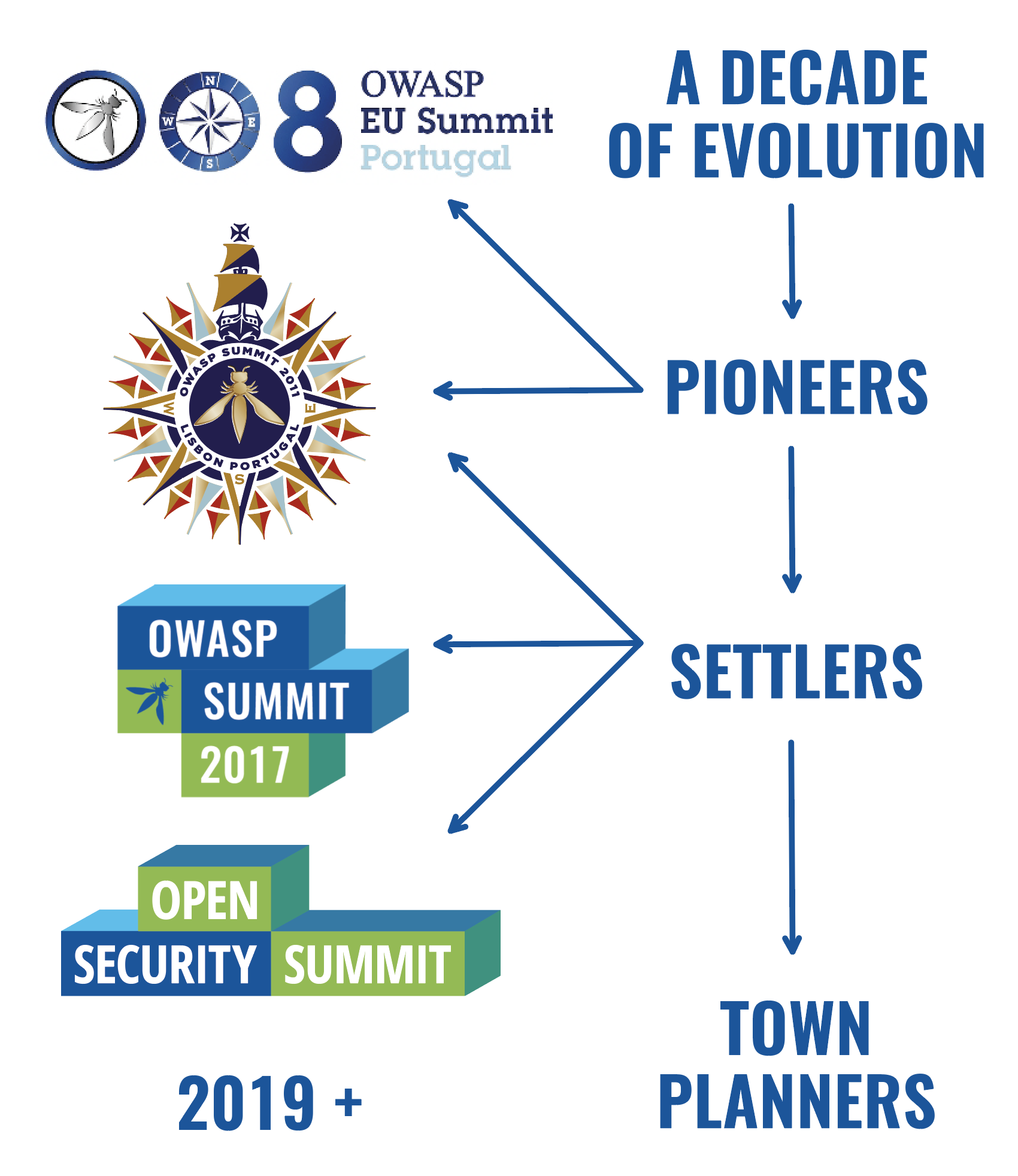 What the Community Said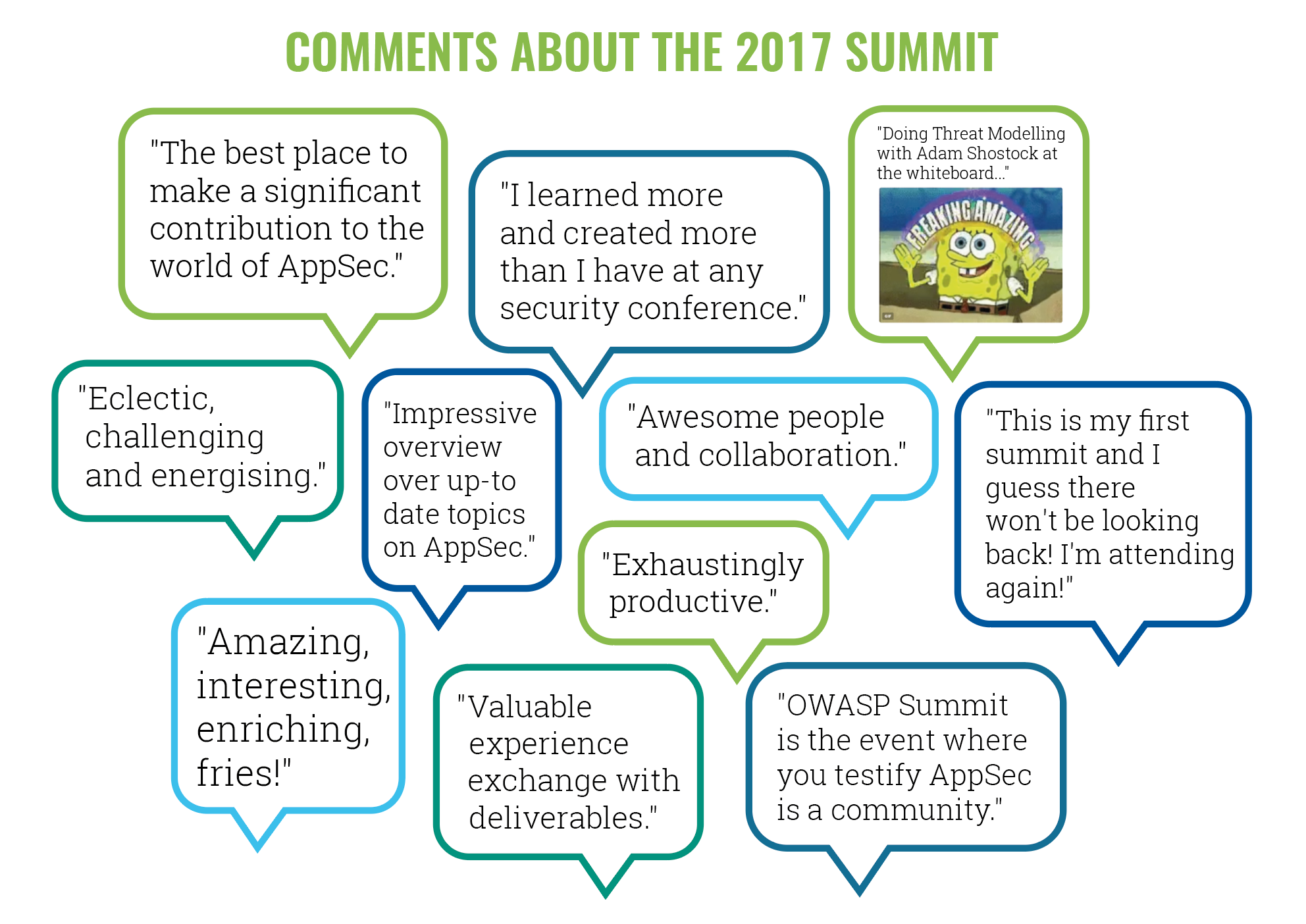 People recognize shared values at the Summit and this is always one of the talking points.

Just see what previous participants say:

For what it's worth, I attended the last year. This is a really good conference... one of the best ones I've attended.
Results
Participants judge the success of the Summit partly through the
session outcomes
.
One of the many great moments from the
20107 Summit
was a team of participants publishing the
Mobile Security Testing Guide
to
Leanpub
, which has 5391 readers (as of May 26th 2018)
Watch this moment to understand the overwhelming team spirit that resulted when the participants shared their results with the public.
Summit 2017, through a photo gallery
Let us tell you a story about the previous summit throught the following photo gallery.
Join Us in 2018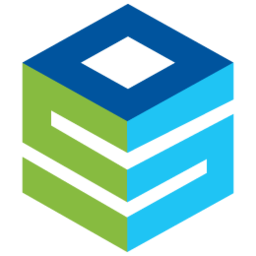 Join us – we are at the Summit venue between 4th and 8th June.
---